Kindergarten through 8th Grade students
experience enrichment and development in…
Hebrew Reading and Vocabulary

Jewish Holidays

Weekly Torah Portions – Biblical Stories

Highlights of Jewish History

Jewish Identity & Israel

Hands-on Learning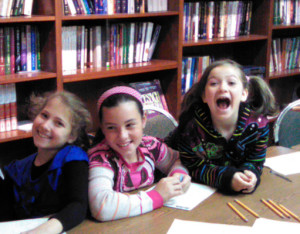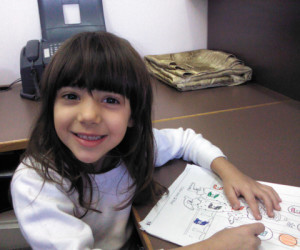 ---
All of this in a fun learning environment with
Recreational Activities

Jewish Enrichment Field Trips

Music

Cooking and Baking

Arts & Crafts

Games
Track 1

Children with minimal or no prior involvement
in a formal Jewish education program

Track 2

Children with some
Jewish education background
---
Classes are on Sundays 9:15 – 11:30 am
2017/2018 Trimesters
 Fall Trimester

September 17th – December 17th

Winter Trimester

January 7th -March 25th

Spring Trimester

April 15th – June  24th
---

About the Junior Scholars' Club: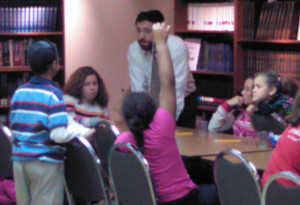 Jewish education begins in the cradle. We seek to further that education with our youngest constituents, the elementary-age youth. On a weekly basis, our loving and well-trained instructors utilize a variety of teaching methods to imbue in the children Jewish values as well as basic and advanced Torah lessons, depending on the age and level of each student. Presently, we are focusing on Hebrew reading and writing. These skills are so crucial to Jewish learning and a child that has mastered them will see new vistas opened to him or her. This program has seen much success in the past years. We are seeking to build upon that foundation while strengthening our numbers and providing an even more well-rounded education to each and every child. Come and join our ranks!
---
Companion Sessions
 For Parents/Guardians to ensure the Children a Judaism-Supporting Home Environment
The children are arriving home with newly acquired skills and information. Are their parents prepared to study with them? Are they as educated as their children and eager to share their new discoveries with them? In conjunction with the popular Junior Scholars Club, we will hold companion study sessions geared for the parents of our students. We will keep them up-to-date on their children's knowledge, as well as coaching the parents to help further their children's Jewish education at home. Please stay tuned for more details.