The Shabbat Retreat Concept
The Shabbat Retreat is an inspirational and educational weekend retreat and celebration of Shabbat.  Shabbat is celebrated and observed every week by Jews all around the globe. We gather with family and friends and step away from the outside world for a complete day. It is a day replete with warm feelings for the heart and mind and plenty of warm food for the palate and soul.  It is a time to connect with G-d, with each other and with ourselves through study, prayer, reflection and socialization. The Shabbat experience will leave you exhilarated and empowered for the week ahead.  Take a complete break from your routine to touch base with yourself, your spirituality and your people. Don't let this opportunity slip by!
Shabbat retreats are organized from time to time. Private Shabbat arrangements are also facilitated.  For more information, or to be
notified of future retreats 
contact us
Frequently Asked Questions:
Q: When do I come and when do I leave?
A: Arrival time is on Friday afternoon an hour or two before sunset (candle lighting is 18 minutes before sunset). We will send you a schedule, in advance, with the details of the program from the time of your arrival until your departure, after the Havdala service, on Saturday evening.
Q: Where will I be staying?
A:There are several options.
The families in the Jewish community in Scranton are renowned for their Shabbat hospitality.  Many have guest rooms, or guest apartments. If you have any special requirements, we will do our best to match you with a family where your requirements can be met.
There are also several hotels in proximity of the neighborhood where the Shabbat events will be held. You can make your own reservation, or we can help you reserve with a group that will be attending from your area.
Q: Where will I be eating?
A: You will be invited to families for the Shabbat meals.  These will not necessarily be the same as your sleeping host. At least one of the meals will be communal for all of our Shabbat guests.
Q: What is the cost of this event?
A: There is no charge for the family accommodations and the meals.  If you choose to stay in one of the local hotels, you will be responsible for your room reservation and payment.
Q: What am I expected to bring my hosts (if anything)?
A: Your hosts are not expecting anything besides the pleasure of your company (leave all stresses at home).  If you choose to bring a gift, a small bouquet of flowers, or any other token is nice.
Q: My Shabbat knowledge is limited. How will I know what to do and what not to do?
A: Your hosts are very used to having company and will make you feel at ease and at home. Feel free to ask any questions you have.  Not only is it not disrespectful, your questions are welcomed and encouraged.  Your questions will enhance your knowledge and give your hosts a chance to introduce you to a different world and share it with you. One basic guideline is to avoid using any electricity such as light switches, cell phones, shaver etc. This may require some forethought but it is easily achievable. (Think in advance about which lights you may want on in the areas in which you are staying.)  If you offer to help, just ask for specific instructions.  Otherwise, use your common sense and just be yourself.
Q: What should I wear?
A: There is no mandatory dress code, however formal dress will help you to feel that you fit in better. There are certain guidelines which are generally followed by members of the community that you are visiting. The greatest comfort level will be achieved in this social environment if the women are dressed modestly. This includes sleeves that reach the elbows, skirts or dresses that cover the knees and necklines that are close to the neck. If you have any specific questions or concerns, please feel free to contact us at the JRC.
Q: Must I attend the entire weekend retreat?
A: We strongly encourage you to take advantage of the full program.   In order to appreciate a traditional Shabbat experience one really needs to 'time-out' for 25 hours. However, if you are only available for part of the program, we will be happy to see you whenever you are there.
Q: My partner isn't Jewish. Can he/she participate?
A: If you are interested in experiencing a traditional Shabbat and learning about your heritage, you are welcome to bring along any significant person in your life.
To be notified of future retreats
contact us
Our last Shabbaton was very popular!
Relationship-Themed Shabbat Retreat!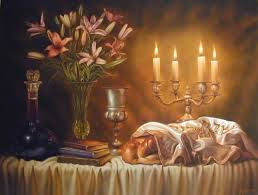 What:
A Shabbat retreat and seminar focusing on the Jewish perspective in relationships!
When
: Friday Afternoon Feb. 21 at 4pm through 7pm on Saturday Evening, Feb. 22
Where
: Scranton PA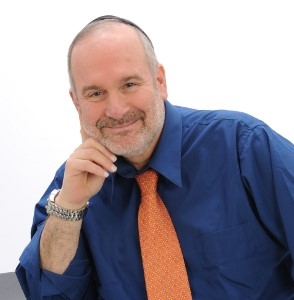 Who
: The Scranton community will host Pocono area guests. Mr. Ziv Ben-Dov MFA, MS, NCC, LPC will lecture and conduct workshops on the theme of Relationships. Other classes will be offered too.