Are you in business, or working in the greater Stroudsburg area?
Every Wednesday* 12:00 – 1:00 PM
Come to the Business Lunch and Learn and enjoy delicious lunches and stimulating discussions on an array of Jewish topics.
Discussions are led by Rabbi Yehuda Salkow and
various guest speakers.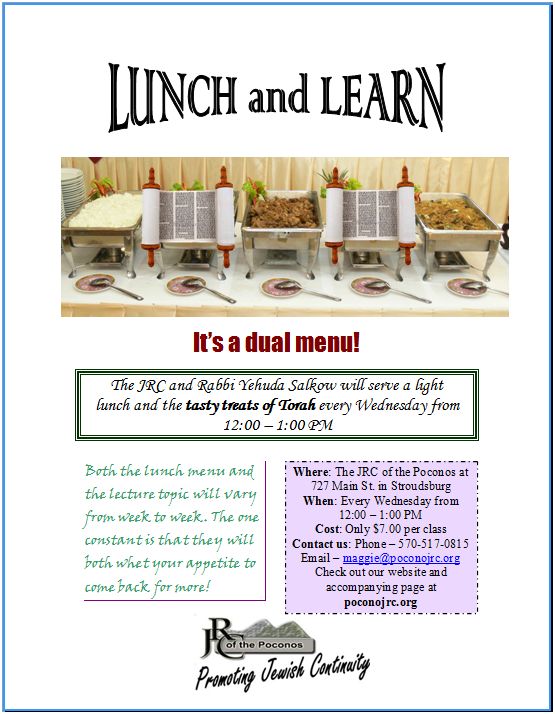 In deference to your busy schedule, we will endeavor to begin and end punctually!
Cost of lunch: $7
To receive a weekly notification of the topics and menus for the Business Lunch and Learn, please provide us with your email address and request to be added to our notification list.
Please confirm your attendance each week by Tuesday with an email to maggie@poconojrc.org
For more information and to be placed on the Lunch & Learn mailing list, pleases fill out the form below or call (570)517-0815 ext. 13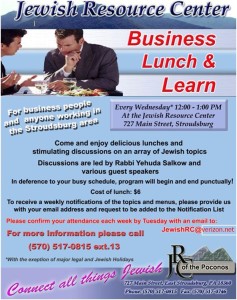 *with the exception of major legal and Jewish Holidays