CLOSER is an acronym for Cultural Outreach, Socialization & Education for Retirees. The purpose of the program is to enrich the social and cultural lives of the aging Jewish residents in the Northern Pocono counties of Pike and Wayne.
Our Upcoming Event: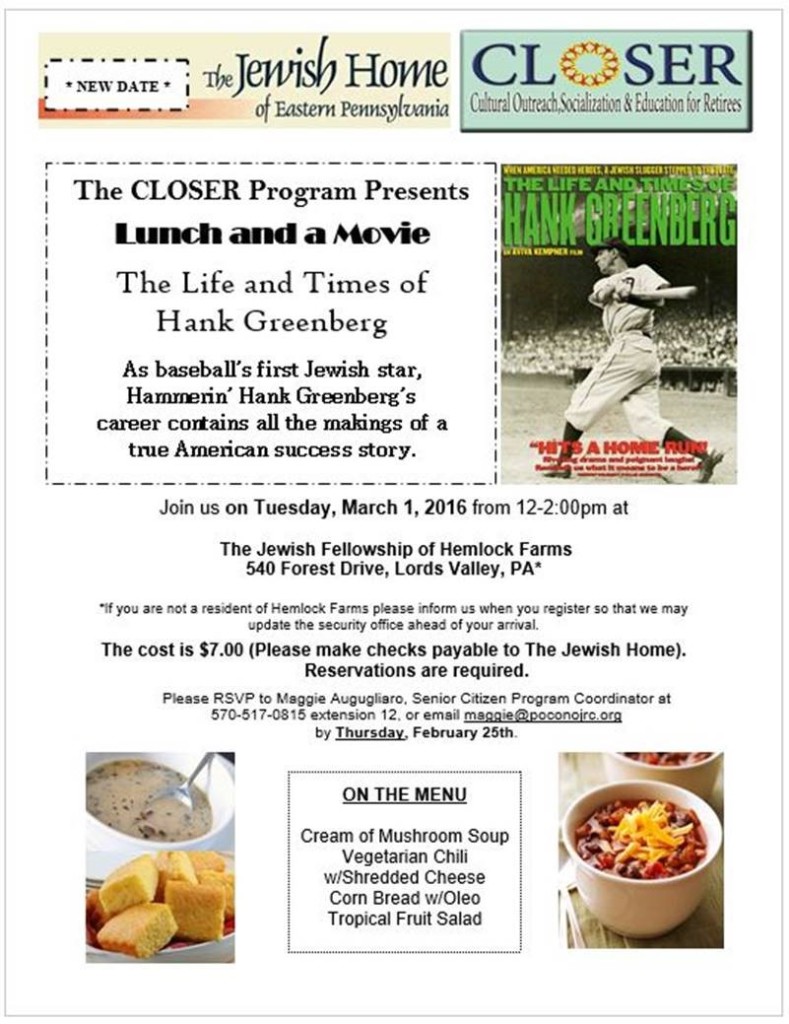 Generally, bi-weekly meetings are held in various locations.  The meetings consist of a delicious warm kosher meal, prepared by the Jewish Home of Eastern PA, and a program.  Guest speakers, musical entertainment and other interesting activities are announced in advance of the meetings. The meetings, typically, rotate between Hemlock Farms in Pike County, Congregation Beth Israel in Honesdale and The Hideout, both in Wayne County.  All are welcome!
If you have any questions, or to be added to our CLOSER mailing list, please contact us.
For more information on The Jewish Home of Eastern PA, please click here.